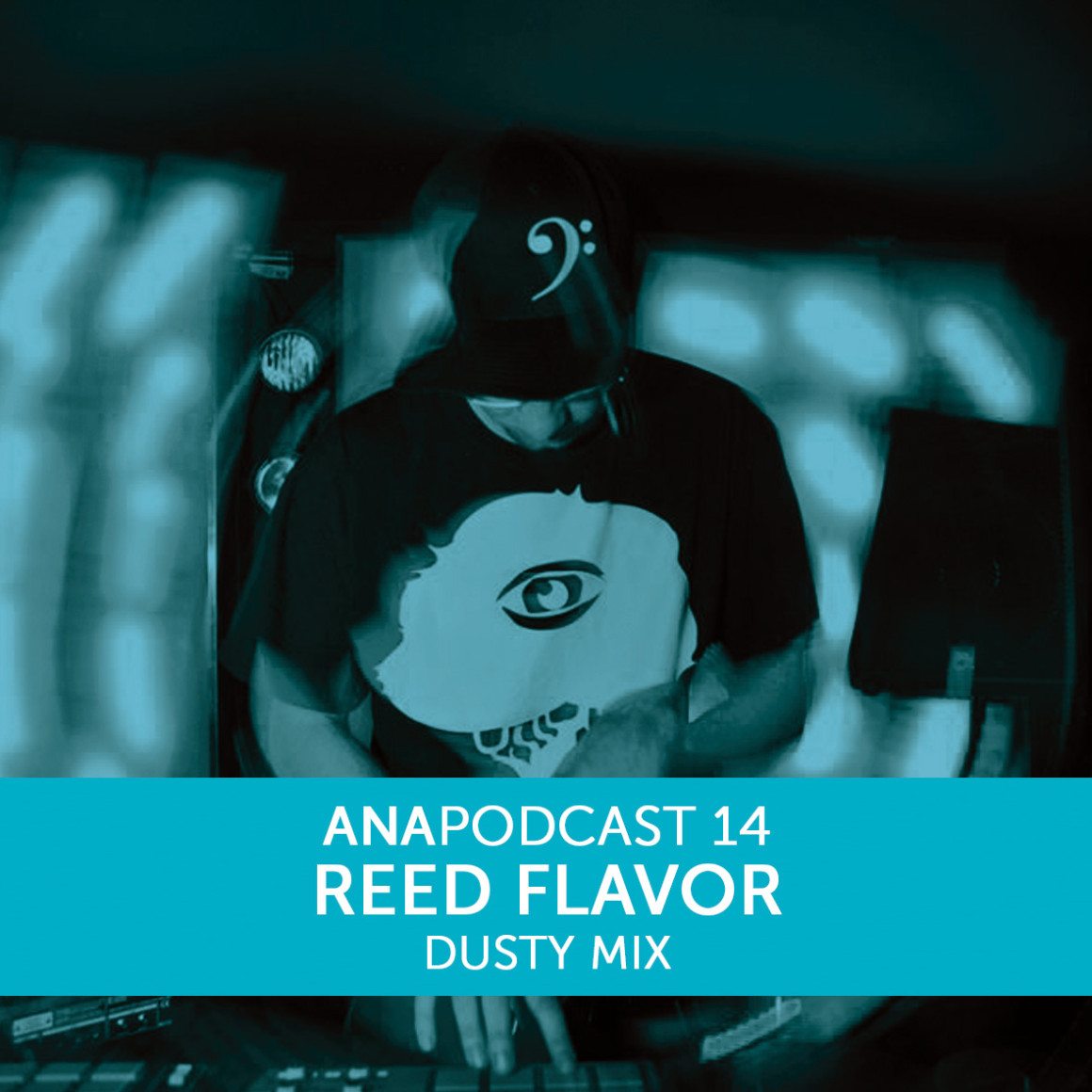 ---
Bild: Cover anapodcast #14 // analogsoul // CC by-sa 3.0
Das Indie-Label Resistant Mindz ist seit 2011 für seinen hochwertigen Output vorwiegend abstrakter Klangcollagen und HipHop-Instrumentals bekannt. Ihr Gespür für Musikperlen, die Ähnlichkeit ihres Netzwerks und natürlich gegenseitige Wertschätzung waren hier schon oft Thema im Blog. Eine gemeinsame Kooperation mit analogsoul wurde Realität, als im Sommer 2014 die Veröffentlichung des Albums "Excluding the Shapes" von Chris Medleigh anstand.
Heute richten wir die Sensoren auf "Reed Flavor". Der gebürtige Leipziger Johannes Riedel ist umtriebiger Hauptkommisar von Resistant Mindz, Betreiber des Studios wood and mind, vornehmlich als Beatschmied und DJ aktiv und legt als Basser das Fundament der Funkcombo "My trippin Mojo". Sein hitziges Gemüt weiß er sehr erfolgreich als Fachmann für Klima und Strom auf Festivals und Großmessen herunterzukühlen.
ANAPOD#14 REEDFLAVOR dusty mix by Analogsoul on Mixcloud
Er legt in unserem ANAPOD#14 ein Mixtape aufs Parkett, das abwechslungsreicher nicht sein könnte. Was als Blind-Griff ins hauseigene Plattenregal aller 12-inches mit der Aufschrift "Jazz, Funk, Hiphop und Schlager" anmutet, ist eine wohldurchdachte Choreografie durch Musikstile und -moden. Eine Reise durch die Geschmackswelt eines Schallplattenunterhalters, der sogar schon als Support für Bonobo spielen durfte. Musik mit ganz besonderem Charme. Man wähnt sich sehr schnell im Sofa nebenan und verspürt den Duft eines Plattenregals.
Johannes hat uns freundlicherweise alle Songs des Mixtapes aufgeschrieben:
Tracklist (Artist/Album/Track/Year/Label)
1. The Electric Peanut Butter Co. / Trans-Atlantic Psych Classics Vol.1 – Austin City Limiter (2014 Ubiquity)
2. Gentle Giant / Gentle Giant – Isn't it quiet and cold? (1970 Vertigo)
3. Lost Twin / The Mist – The Tides (2014 Squaring the Circle)
4. Ultra Living – Transgression – Immaterial ft. Kyoko Brown (2000 Afterhours)
5. Hilton Ruiz / Cross Currents – Stolen Moments (1985 Stash Records)
6. Trubadurzy / Znowu Razem – Alma Ata (1976 Pronit)
7. Dimlite / Grimm Reality – Orchard Wards (2011 Now Again)
8. Taylor McFerrin / Early Riser – The Antidote ft. Nai Palm (2014 Brainfeeder)
9. Konglomerat / Konglomerat – Grüße von einem alten Freund (2015 Resistant Mindz)
10. Big Black / Elements of Now! – Burundi Posse (1968 UNI Records)
11. Misel Quinto / Sleep over Pieces – A Fancy Friendship (2007 Everestrecords)
12. Urszula Dudziak / Midnight Rain – People Say… (1977 Arista Records)
13. Curt Cress Clan / CCC – Fields (1975 Atlantic)
14. The Electric Peanut Butter Co. / Trans-Atlantic Psych Classics Vol.1 – Stealio (2014 Ubiquity)
15. Milt Jackson with the Ray Brown Big Band / Memphis Jackson (1970 Impulse)
16. The Brothers Nylon / You got a Tiger 7" – You got a Tiger? (2013 Mocambo)
17. VA / Box Nr.11 / Jürgen Erbe Chor – Tschüß (1975 Amiga)
---