---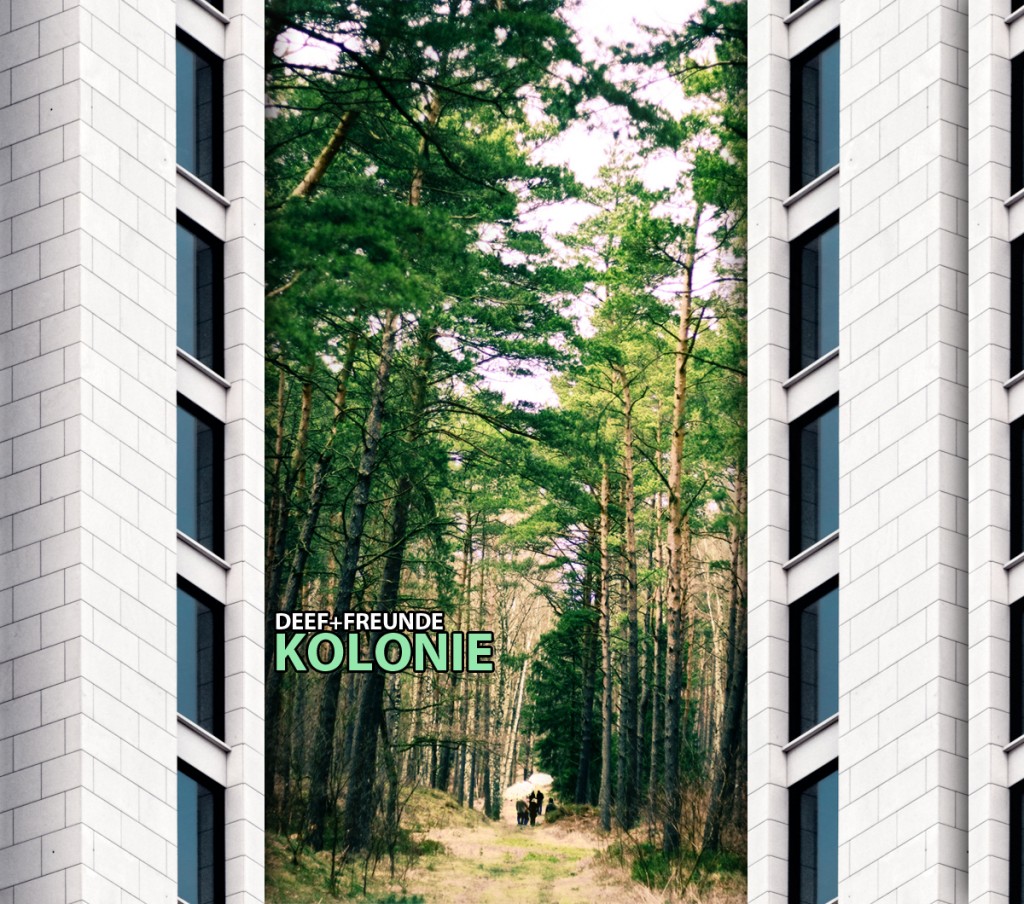 vor mittlerweile einigen monaten lag 'ne mail von einem unbekannten absender im digitalen postfach. der inhalt: die ebenso überraschende wie sympathische nachfrage, ob wir die musik des absenders veröffentlichen wollen.
ein paar email-konversationen und ein interview später liegt er vor euch, unser 18. online release: DEEF+FREUNDE "kolonie". eine fantastische electro ep die den kopf unterwandert und da ansetzt, wo sprache nicht hinreicht.
DEEF findet außerhalb der stadt schneller und leichter in den bewusstseinszustand, bei dem ihm die sprache entgleitet. "kolonie" erzählt deshalb vom draußen und dessen freiheit von verformenden begriffen. keine angst vor zu viel überbau: DEEFs musik ist deutlich näher am wahrnehmbaren als am zu durchdenkenden. eine natürlich-fließende electro-ep die versucht, dem ungleichgewicht entgegenzuwirken.
DOWNLOAD: DEEF+FREUNDE "kolonie" [rechtsklick-save as]
released und CC3.0 license: you're free to share and remix it, but only if you give credit to the artist and analogsoul as label. this is a free online release, you're not permitted to use it in commercial ways.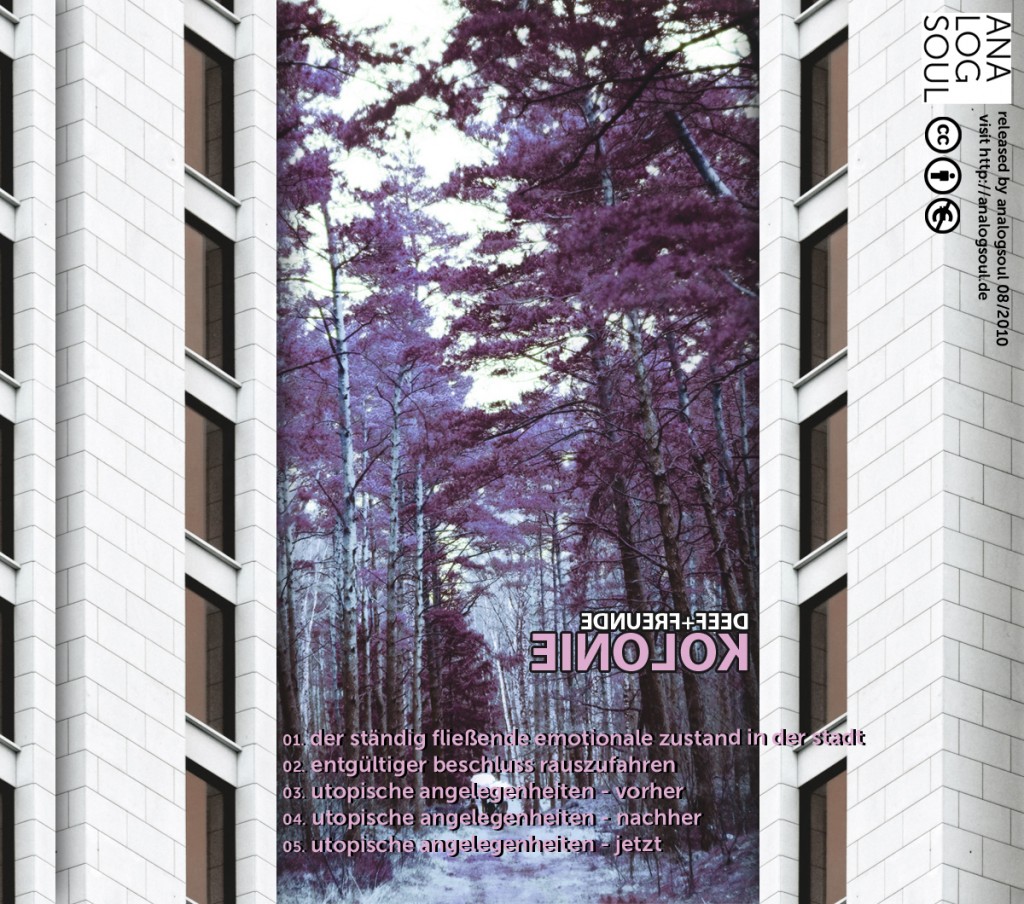 ---
---